Return to Ubud
Bali 2010
Back to Ubud. In the hope of finding a place that will give us a bright enough light so that we can actually read a book in bed (what a concept!), we opt to dump the lovely Fibra Inn for a new hotel beau. The Sri Bungalows come highly recommended by both Joel and Nirgrantha. The grounds are absolutely stunning. The owner is some kind of superhuman gardener.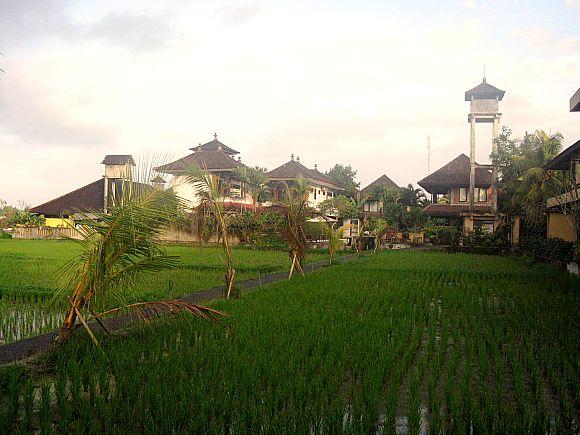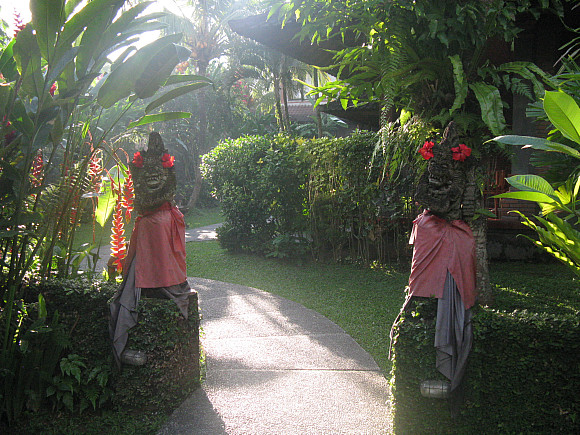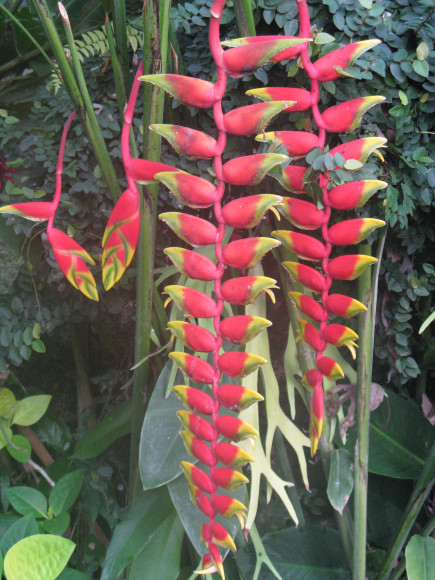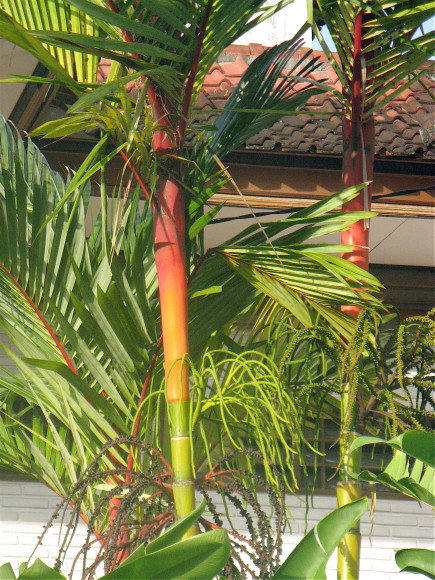 Women labourers are a common sight around Ubud. We see them doing construction work along side the men, carrying 4 or 5 cinder blocks on their heads and schlepping wheel barrow after wheel barrow of gravel, blocks or bricks.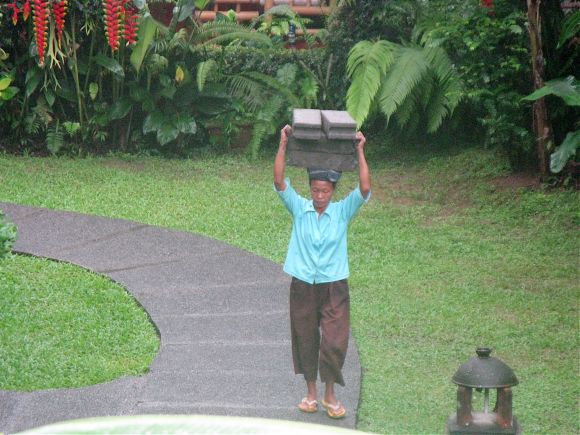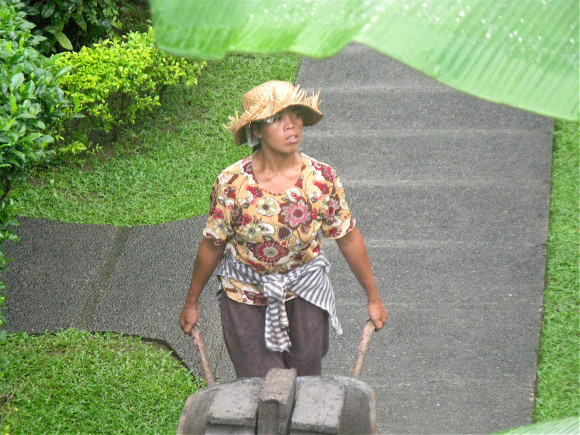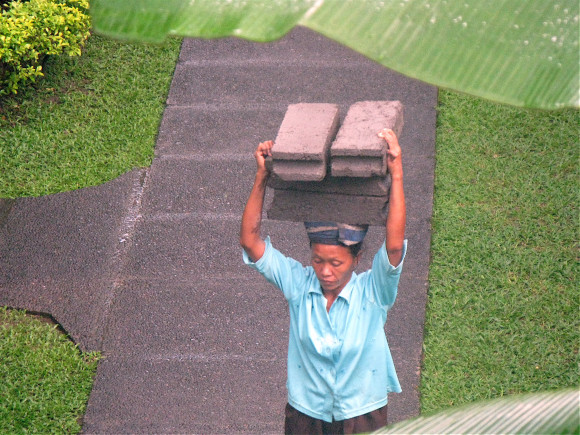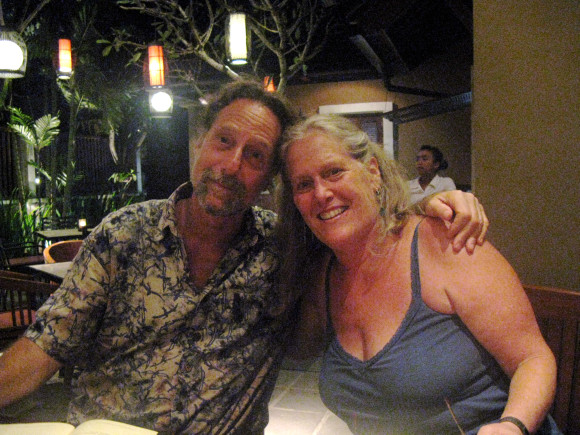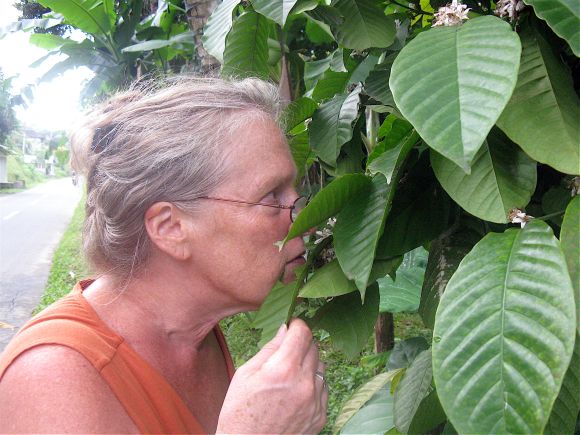 DAY TWENTY-SEVEN .. our last day in Bali. I decide to get up early and check out Ubud's most famous attraction: the Sacred Monkey Forest. When I arrive, the monkeys are still asleep. Honest. The only things moving are some sculptors working just inside the gates. Here's a short clip of their work:
As I walk further into this park / attraction / forest, I hear men's voices. Lots of them. Then I see this: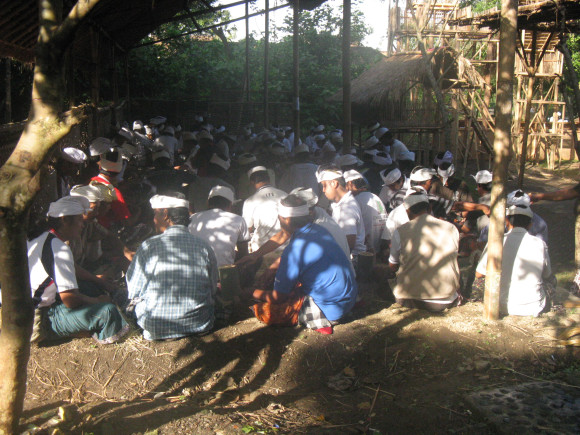 There is a major ceremony coming up on August 9th. The community has been preparing for it since May. According to the Monkey Forest website (http://www.monkeyforestubud.com/) "The significance of this special ceremony is to harmonize the three worlds of Balinese Hindu belief. These worlds are:
1. Bhur – Level of the lower beings 2. Bwah – Level of the humans 3. Swah – Level of the Gods"
The ceremony happens about once per generation, according to the site, and involves at least a couple of local temples. It is a BIG DEAL. Here is a short video of the temple preparations goings-on:
A little later on in the morning the monkeys (commonly called long-tailed macaques. Their scientific name is Macaca fascicuiaris) start their days. Here are some pics and another short video clip: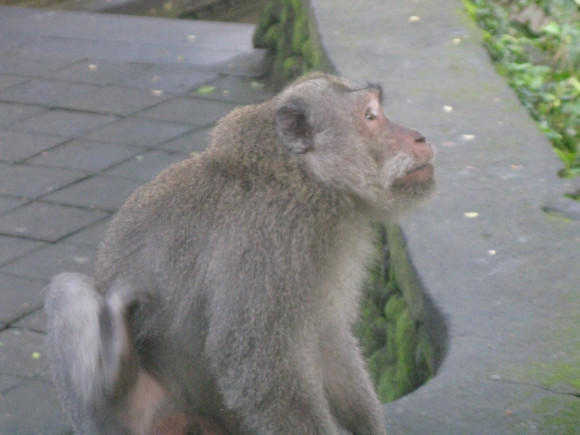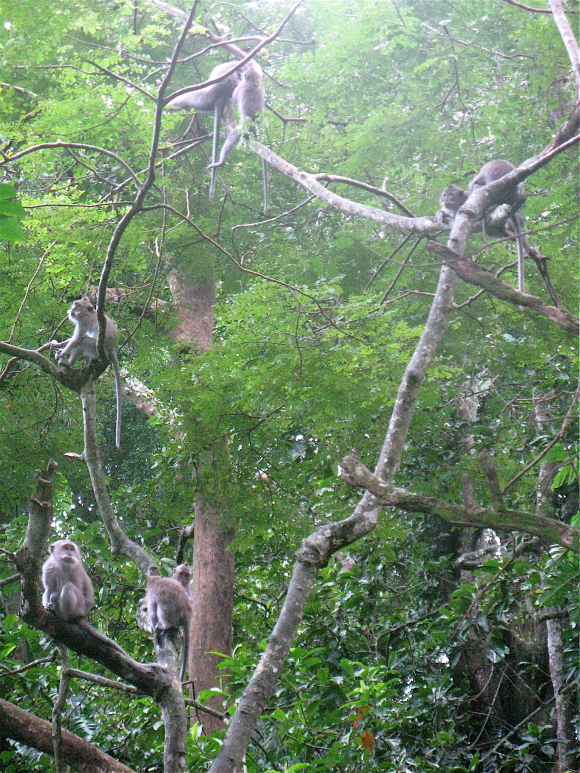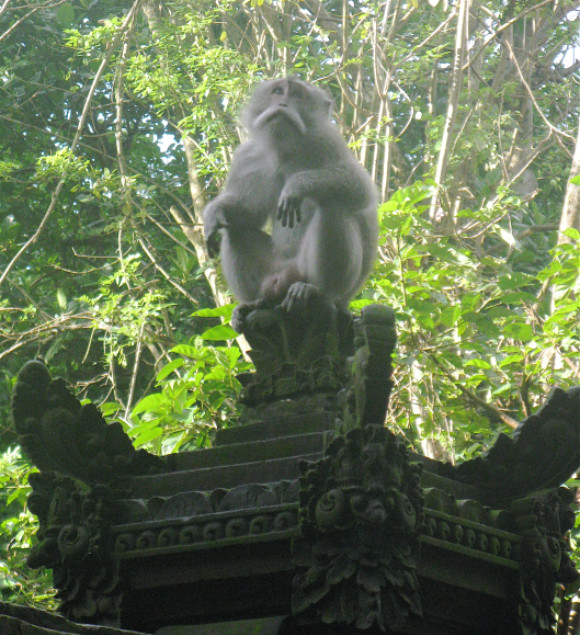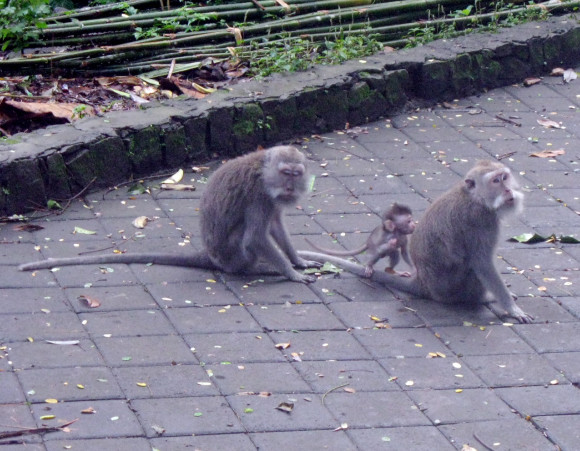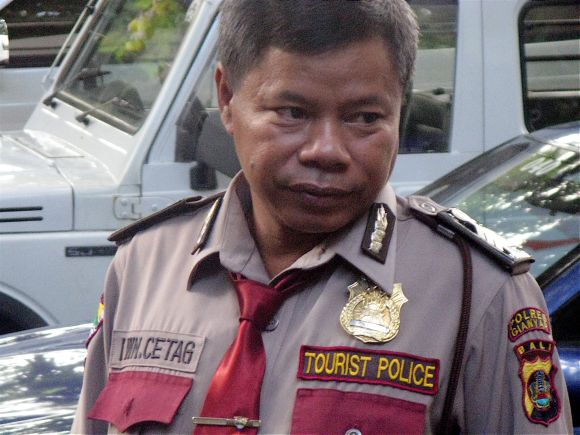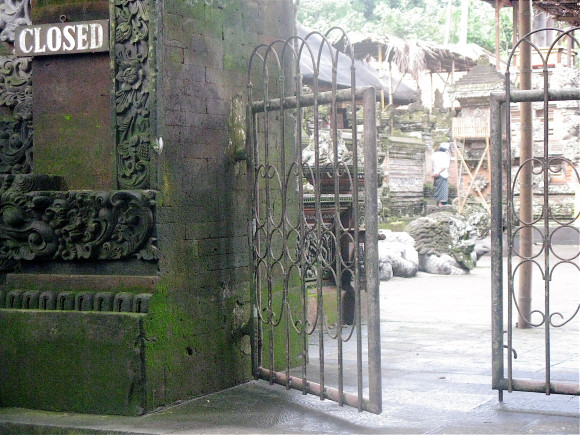 Next: Heading home via Taipei.