Gili Islands
Bali 2010
See those three tiny dots near the letter "A"? That's the Gili Islands.
It's about a 6 hour ferry ride fron Bali, or one can cut that down to two or so by taking the "fast boat." There are many different companies and the prices vary wildly because there are hawkers everywhere. It is a gorgeous ride from Padangbai on Bali's east coast. Looking behind us, we can see Bali's active volcano and largest mountain, Mt. Agung (10,300 ft), and ahead is Lombok's big volcano, Mt. Rinjani (12,000 ft.).
After the "fast boat" drops us at Gili Trawangan, we band together with some other travellers and negotiate a price with an onrush of local boatmen who want to take us to Gili Meno. We're talking 2 kilometers, max, and the prices range from $2 to $25!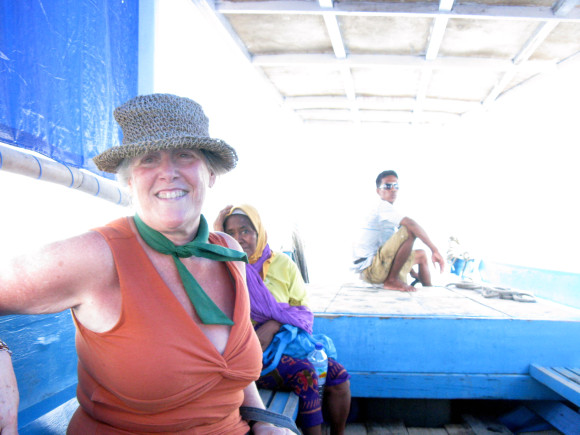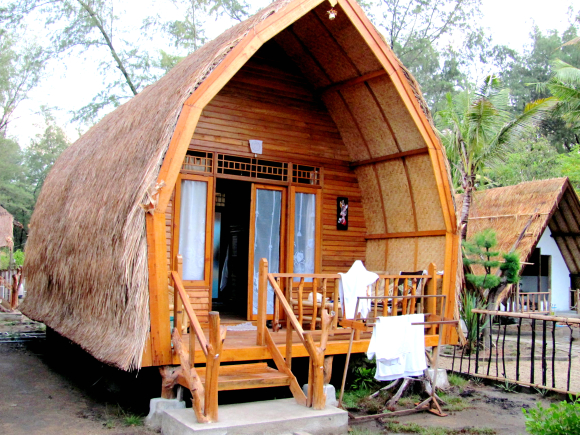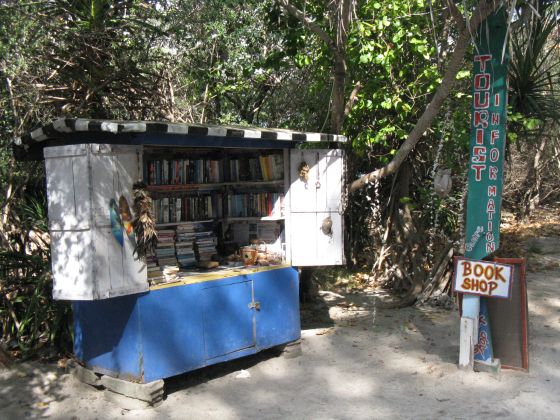 On an island that takes an hour to walk its perimeter, you can surmise that sunrise and sunset are pretty monumental events. Because Indonesia is so near the equator, the amount of day and night is about equal, so if sunrise is at 6:30 a.m., then sunset is 6:30 p.m.
Here is a movie of the sunrise. The waves cycle at about the same rate as breath.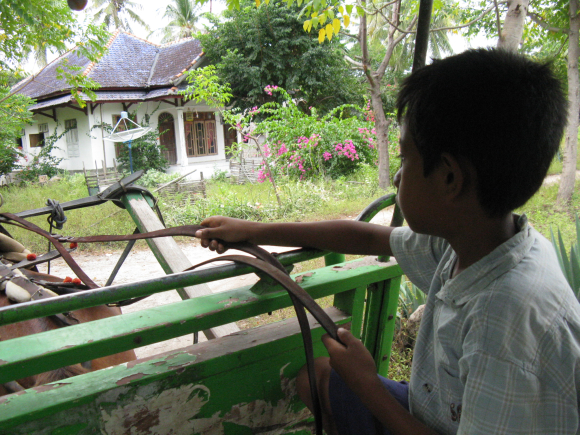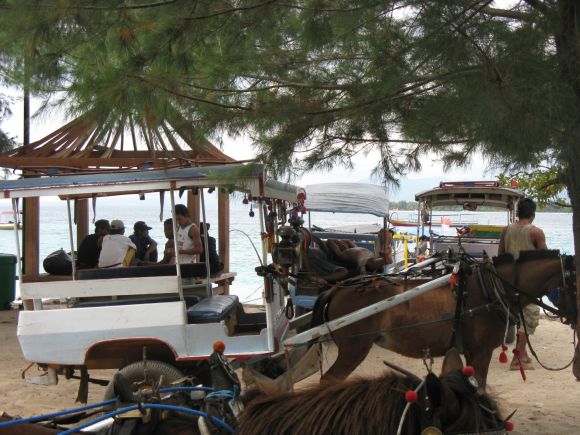 Criss-crossing the island is a series of paths. This is where the island's approximately 350 residents live. The land is scrubby, compared to the lushness of Bali, but still beautiful.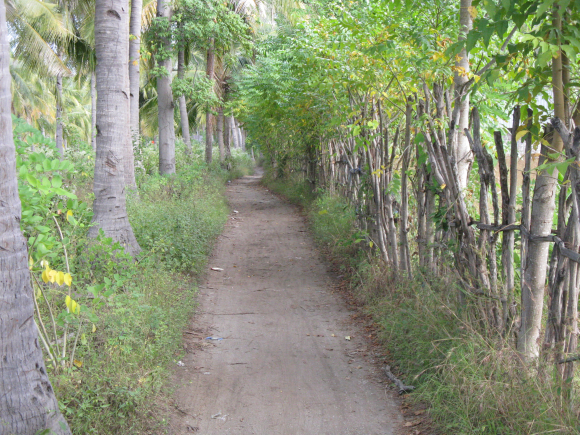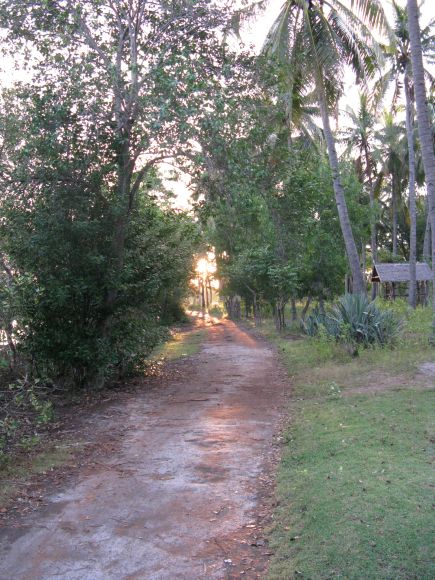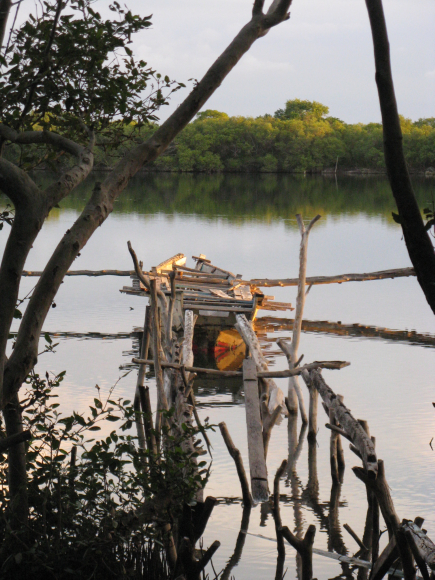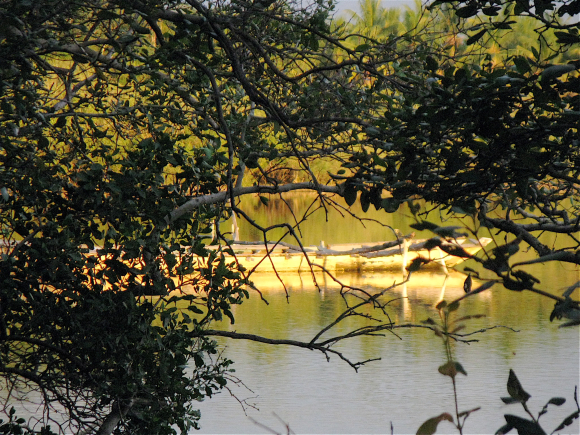 One of our daily routines is to buy coconuts and pineapples from two characters named Annie & Imo. They will trim up a pineapple so you can eat it like an ice cream cone, or hack a coconut, so you can drink the milk with a straw. When you're finished they'll cut it up for you so you can eat the meat.
The cost? 10,000 Rp. That's about one buck.
Here's my little movie hommage to them:
Sharon gets sick for about 3 days. Sore throat, no energy whatsoever. Not fun. She sleeps pretty well constantly. On one of those days, I decide to go visit neighbouring island, Gili Air. It's the one closest to Lombok. To get there, I can hire a personal boat taxi for $20 or so, or I can take the "Island Hopping" for $2. No, not The Island HoppER. It is referred to as The Island HoppING.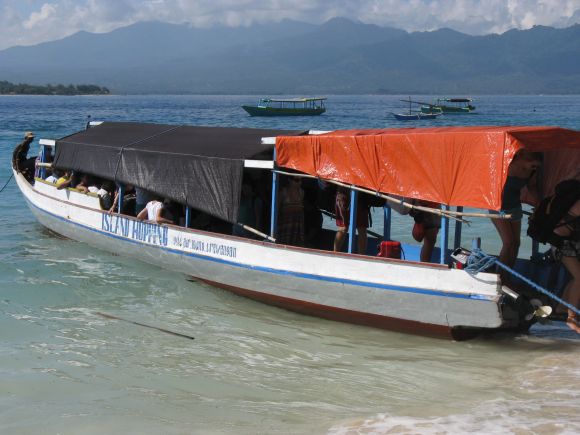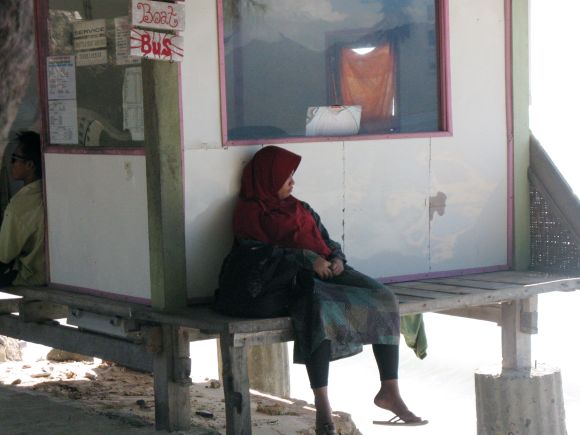 A Gili resident waiting for the Island Hopping.
Over on Gili Air, I rent a bike. It's pretty sandy, so half the time I end up walking it. It's a hot and beautiful day.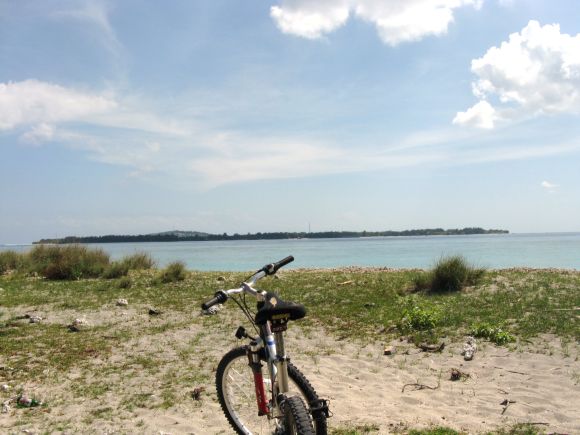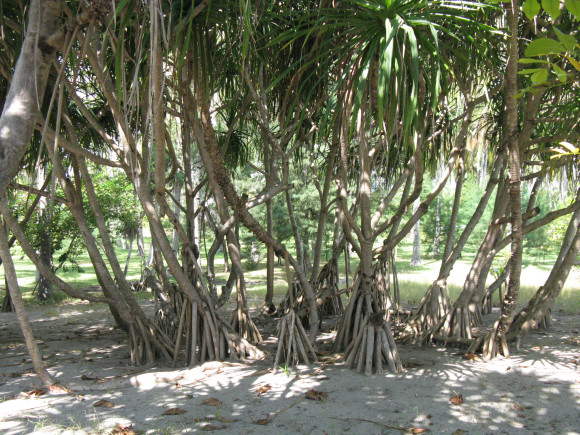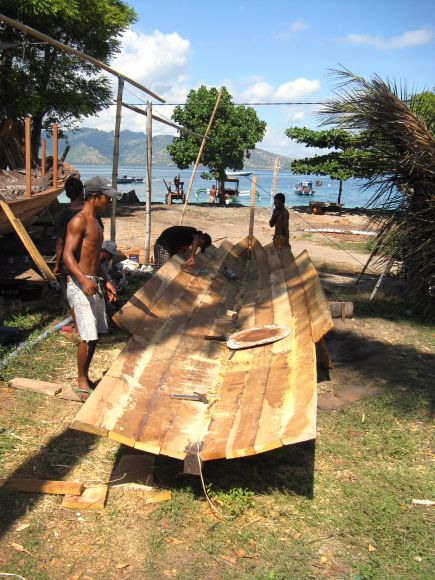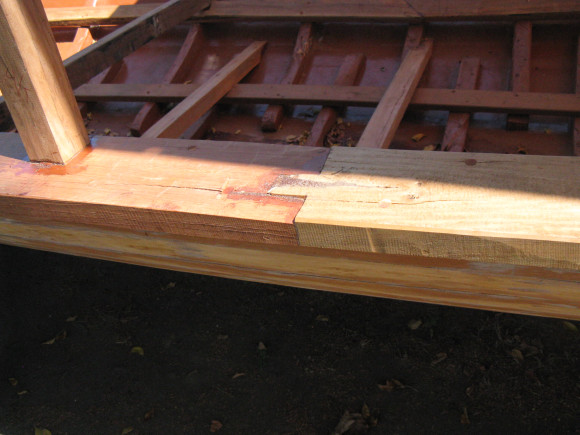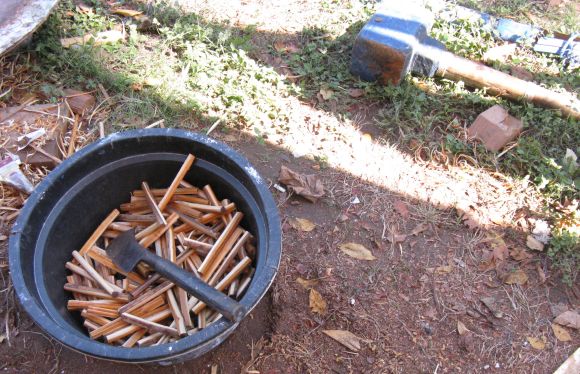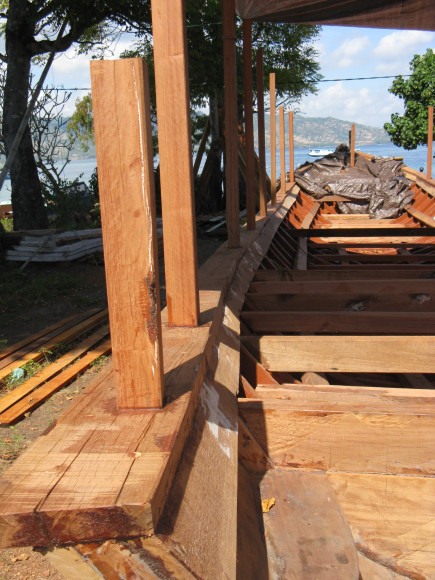 After circumventing the island, I hop it back to Gili Meno. Here's a parting shot of Gili Meno. We could have easily stayed another week...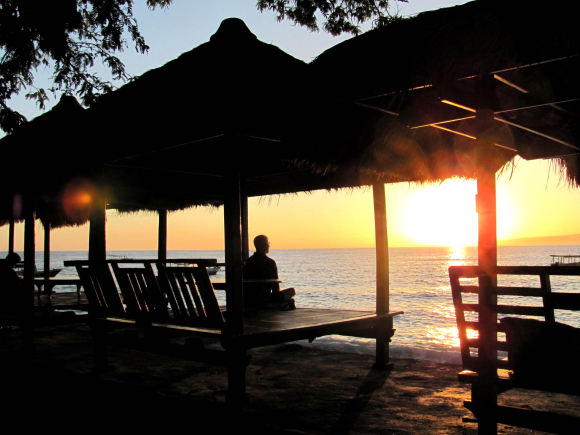 ... but we didn't. On to the next leg of the journey: back to Bali and our final four days in Ubud.